About DCMT: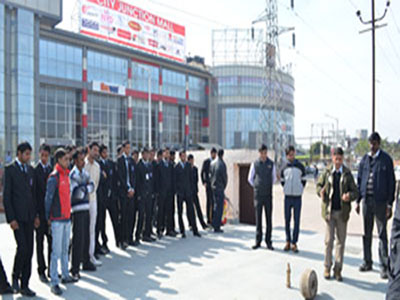 Doon College Of Management & Technology is one of the apex institutes in the field of fire engerning and general safty management.It is situated in a very calm and quiet attmosphere at the outskirts of the city of Dehradun.

Doon College Of Management & Technology is mainly focuse on the innovative approch to fire engenering and safty managment.It has very noble couse fulfilling the need of our socity and country by providing effective education and higest standard of traning to students in this field, resulting ultimatly into the reduction of the precious humen life and valued property loss due to fire.

Our training can be uniquely designed to a particular specification (traditional, practical or e-learning) on demand and delivered collaboratively, regionally or locally, at times and locations to suit individual needs, wherever in the world it is required.

We are proud of our proven record of placing our students in different-different field to meet their requirements and in ensuring that the training and development that we provide is effective and of the highest quality. If you would like to know more about how we can help to meet your training.

Mission:

Provide excellence in training and education for the development of knowledge, skill and abilities to meet the challenges of today and tomorrow in the most effective, efficient and innovative manner. As technology changes, so does the fire & safety service. This training academy continually reviews each program to see that they meet the most recent and accepted standards.

Vision:

To generate, develop and sustain a voluntary movement on safety at the National Level aimed at educating and influencing society to adopt appropriate policies, practices and procedures that prevent and mitigate human suffering and economic loss arising from all types of accidents.